If you enjoy shooting action videos while skating, swimming, surfing, or even riding a bike, you probably know a GoPro. The relatively new brand SJPRO, however, recently entered this same market with the SJCAM C200.
This tiny action camera promises 4K image quality and some of the other features of a GoPro, plus the added bonus of being able to be used as a webcam. But does that make it the perfect product to buy?
We were provided one with a review, and we're happy to explain a bit more why this little action cam almost has what it takes to be part webcam, part GoPro.
Pricing and Specs
The SJCAM C200 sells for $ 129 on Amazon. That's well below the $ 290 price of a GoPro Hero8. So what do you get for this price?
Well the most important part is the sensors. This camera is powered by Sony IMX335 sensor and Novatek 96660 processor. There is full support for 4K video, 2K video, 1080p video and 720p video. Note, however, that 4K support is a bit of a marketing affair.
Unlike a GoPro, you don't get real 4K 3840 × 2160 60 FPS resolution recording here. The maximum resolution of this action camera reaches only 2880 x 2160, and the image is then stretched in software to fill the 4K resolution. You can even shoot in VGA resolution, if you want to for some odd reason. Photos can be taken at 16, 12, 10, 8, 5 or 3 megapixels.
Other on-board features include the 1.28-inch screen (for previewing images and videos), 6-axis gyro stabilization and Wi-Fi connectivity. Wired connections are via USB-C and the ability to the battery is 1200mAH. Oh, and of course you'll find a microSD card slot on board, to store your footage.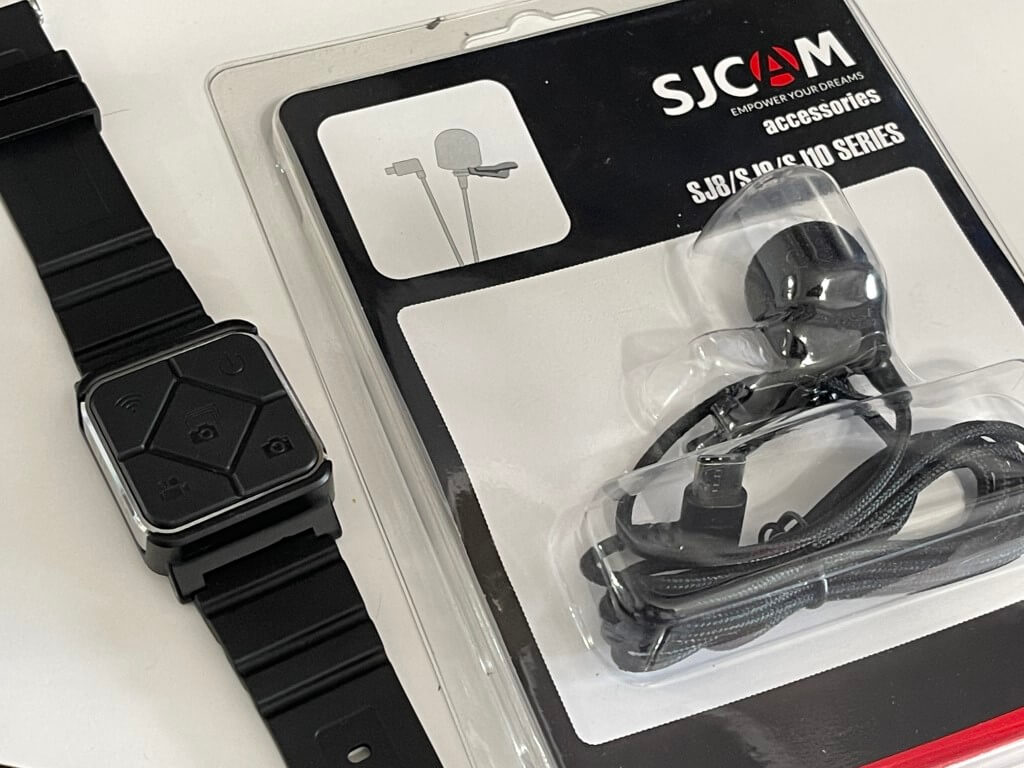 SJCAM includes a few bundles in the box for the same price. You get a waterproof case, a stand base, a frame case, a clip case, adhesive strips, and a rotating base stand. It helps you get started with the webcam easily.
SJCAM also provided us with the SJ remote control, which can be hand-carried and used with the SJCAM app to control the camera from a distance. They even included an optional microphone, which plugs in via USB-C to help improve your sound. We liked these extras because it makes using the action camera a bit more fun.
Design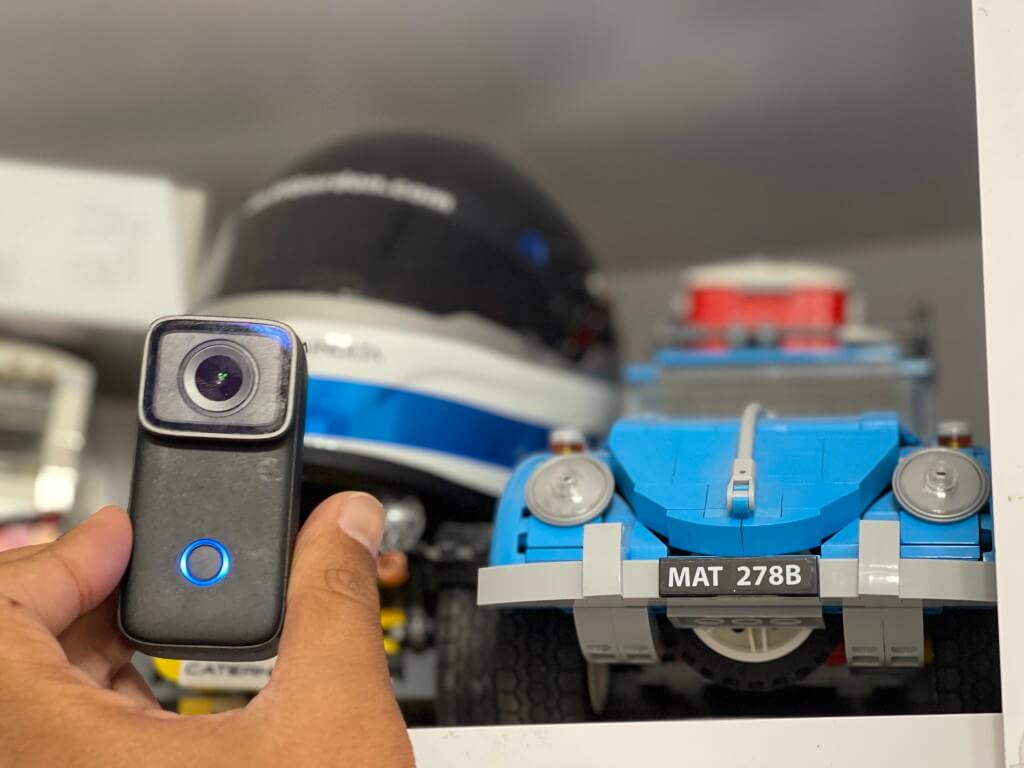 As an action camera, the SJCAM 200 is pretty basic. It is not as square as a GoPro and has a taller shape. Since this camera is designed for two-way shooting, the whole camera measures 2.6 x 1.3 x 1 inches. It is very compact and can easily fit in your pocket and rotate for various shooting conditions.
For the premium price of $ 129, there's a lot to like. This cam is made of metal, not plastic, which means it can survive harsh conditions. This is also why it is accompanied by the IP68 certification to be placed in 5 meters of water. SJCAM says that this action camera is 25% lighter and 23% smaller than a regular action camera.
The image preview and playback screen is also nice for the price. Similar in size to what you get on a GoPro, the screen is pretty crisp for its size. You can quickly and easily take a look at what you are recording while holding the SJCAM in your hand. I would have liked it to support touching to make navigation a bit easier.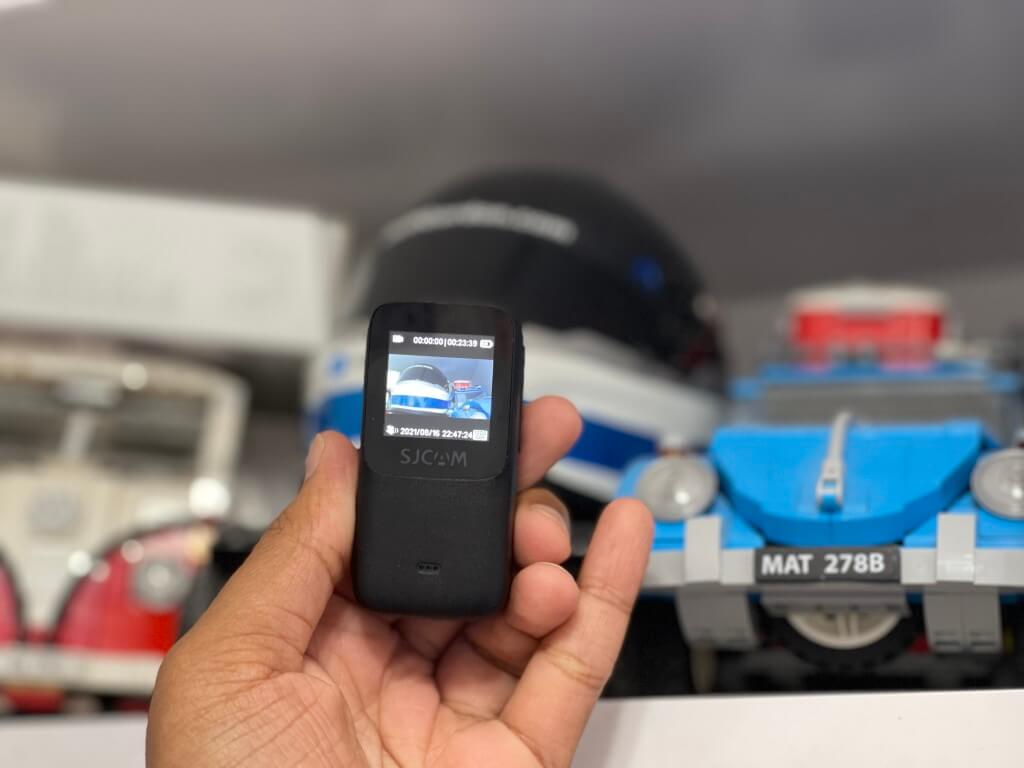 Note that there are some flaws in the design, however. The action camera does not have a tripod mount. Thus, to use it as a webcam, it will have to be "clipped" on the support or at the top of the screen. You can also use one of the included mount bases to do this, but a tripod mount would have been much more useful and universal.
To navigate the SJCAM 200 software you will also have to rely heavily on the forward and back buttons. I wish the menu system was easier to navigate. Clicking and holding the little side buttons to switch between the different modes really confused me, and sometimes the buttons were unresponsive and I missed recordings.
Video quality
When it comes to video quality, the SJCAM 200 does quite well. I used it as a webcam for OnPodcast, and you can check out this episode here for more. The results in webcam mode were quite surprising, as the action camera didn't overexpose my face and produced really accurate colors and good levels of contrast. It is just a little inconvenient to use SJCAM C200 as a webcam as it has no support. I had to hold it with my hand for the photo below and depend on the clip holder while filming the podcast.
Apart from that, I also used the SJCAM as an action camera when I was cycling and taking a walk. This example sequence can be seen above. Note that during my tests, I filmed in 1080p and 60 frames per second. Although SJCAM C200 can shoot at higher resolutions, there are frame rate limits. When shooting at the camera's highest resolution, frames are capped at 24 frames per second, which isn't exactly the smoothest.
At 1080p, frames are 60 fps, which is much smoother for action captures and post-editing. This does not make the SJCAM a true GoPro replacement, as GoPro can shoot at higher FPS and higher resolutions. But this sacrifice is expected for the affordability, and if you shoot in 1080p, no one will notice the difference.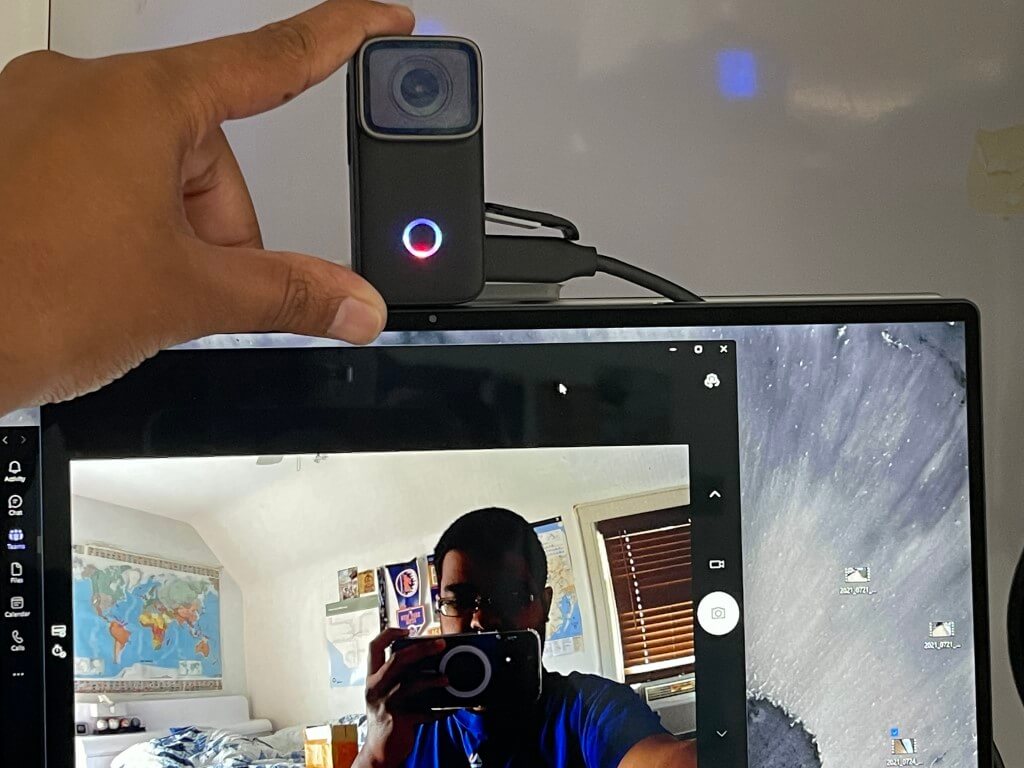 Overall, however, the SJCAM does a good job and keeps the images very smooth with the 6-axis stabilizer. It's not as smooth as a GoPro, or even if you're using a dedicated gimbal, but it even out small movements like footsteps and vibrations from activities like biking. You can see it in the images above.
The built-in microphones aren't bad either. He picked up my voice in a noisy city environment. I wish it did a better job canceling out the background noise, however. It is a little too sensitive to loud noises like trains, buses or cars.
SJCAM also includes software features that can let you switch between landscape and portrait mode, useful if you want to post videos to social media like TikTok or Instagram.
When it comes to battery life, the SJCAM can perform like a pro. Advertised at 150 minutes, I got about 3 hours of life in a single day of testing, which isn't too bad. SJCAM noted to me that the C200 has facial recognition as well as light sensitive components. Guess that's why it produced some good videos when I used it as a webcam.
The sister product, the C100 +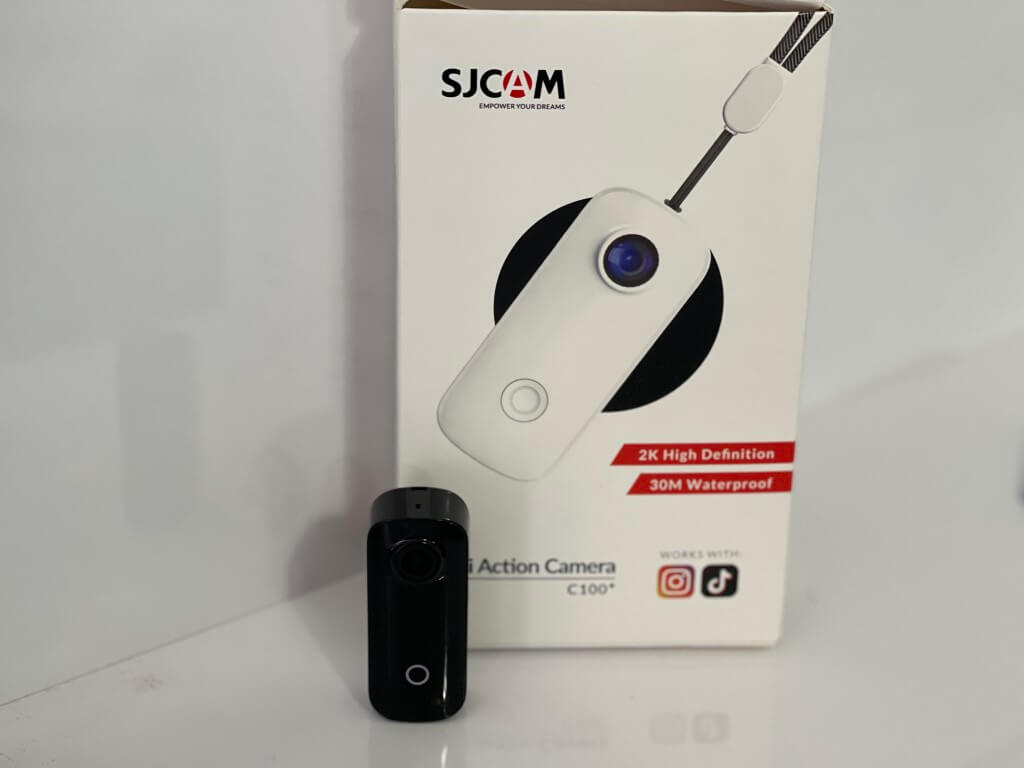 SJCAM sent the $ 62 C100 + as a bonus for us to review. This action camera is a bit like the C200, but without a screen. Although the C200 has the same function, one of the differentiators is that it works with Wi-Fi connections to your phone in order to record and save footage. However, you can also shoot manually by long pressing the button to turn it on and then clicking the button again. The camera is smart enough to automatically rotate the video when you move it.
Note that images on the C100 + cap at a resolution of 2K, and that 1080p and 720p are also supported. We tried the wireless C100 + with our iPhone, and the camera feed loaded but continued to freeze. On Android it finally worked but stuck after a few minutes.
I would not recommend this product for streaming as the SJCAM app seems very buggy. Apart from that, for hands-free recording, the product has good potential. It's compact, can be worn around the neck or over a helmet for recording, and is waterproof. The C100 + is even magnetic and can therefore attach to metallic objects. Overall, it's also a lot smaller than the C200. For $ 62, you can't go wrong.
Almost a GoPro alternative
The SJCAM C200 is a nice GoPro alternative. The design is durable, although it lacks a tripod mount, and it's not too bad for the price. Video quality is also good, and the built-in stabilization and sensors mean your action sequences will look great.
Share this post: